Twin Glass Co.   All rights reserved.

Gallery-New and Innovative sliding doors!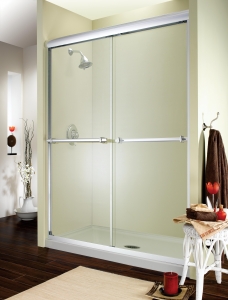 Four Brands to choose from ...all of the highest quality

Alumax-  the brand most chosen by the professional installer.  Easy installation, leak prevention, and overall durability. Standard and custom.  Complete selection of glass and metal finishes.

Century- Heavy guage high polished, contemporary design.  18 finishes, 15 glass options

Fleurco-Award winning-European designs.  Innovative looks!

Easco Shower Doors-  Elegant, quality, and beauty for years of enjoyment.  10 glass types and 9 finishes available.

Call (609) 645-8834 today to set up an appointment.

Rolling shower enclosure, budget friendly price point, affordable luxury, five designs 5/16" glass doors, 3/8" fixed panels.

LIKE OUR PRODUCTS?

Give us a call at

609-645-8834

1/4 " rolling sliders.  semi frameless design that feels like heavy glass at a cost for every budget


"Twin Glass Company installed 5 showers in my new home in Ocean City, NJ.  The prices were affordable, and the quality...second to none...."

Nancy T.-from Merchant Circle web site